Unite the World in the Rosary
Pray, lead, log, love. Join us in uniting the world through the Rosary.
We are on a mission to reach 1 Million Souls through 1 Million Rosaries.
Help us meet today's goal of reaching  people!
In 2020, despite the isolation of quarantine, all of us came together on a mission to pray and log 1 Million Rosaries—and we did it! Now, the challenge is greater, but so is the reward. Whenever you pray a Rosary, come back here and tap "I Prayed A Rosary" to claim and send your personalized prayer card to someone! Join us in spreading this movement across social media to #PrayItForward so that 1 million souls may be personally touched by your prayers!
"I alone cannot change the world, but I can cast a stone across the waters to create many ripples."
– St. Teresa of Calcutta
Pray with a Pilgrim Rosary
Join a global community of Pray-It-Forward with these trackable Rosary beads!
A Million Rosaries, and Beyond
On May 1, 2020, Catholify and Chews Life started the Million Rosaries Movement—to give Our Lady 1 Million Rosaries by her birthday on September 8th. In just 4 short months, with over 130 leaders praying around the clock, hundreds of thousands of daily prayer warriors, and a little help from our friends over at Many Hail Marys at a Time, we more than exceeded our goal for Our Lady!
Another incredible fruit that came out of this was the Virtual Living Rosary project where over 70 Catholic leaders submitted their prayers to build this powerful reflection. We invite you to pray it here:
We could not have done this without our amazing leaders. These are just a few of them. Thank you!!
Jonathan Roumie
Actor, The Chosen Series (Jesus)
Dr. Scott and Kimberly Hahn
Professor / Apologist / Theologian
dominican-sisters
Dominican Sisters of St. Cecilia
Damon Owens
Speaker / Joyful Ever After
Joel Stepanek
Speaker / Writer / Life Teen
Francis Cabildo
Singer-Songwriter / Worship Leader / Speaker
Liv Harrison
National Speaker / Genius Conference Creator
Mary Lenaburg
Author and International Speaker
Blessed is She
A Community of Catholic Women
Meg Hunter-Kilmer
Speaker / Blogger / Hobo for Christ
A.J. Cattapan
Author, Books for Catholic Teens
Hannah Gutierrez
The Culture Project
Kid Catholic
Youtuber / Speaker / Radio show host
Fr. Mark Searles
Diocese of Allentown, PA
catholify
Catholic App Ministry
Cait Winters
Motherhood Through the Mysteries
Annie Harton
Marriage and Family Therapist / Author / Speaker
Chews Life
Hand-made Rosary Shop
Gia Chacon
Speaker / Humanitarian / Blogger
Lillian Fallon
Theology of Style Creator & Freelance Writer
Val & Sarah
You, Me and NFP
Katy Vieck
Striving for Sainthood
Heather Quintero
Instagrammer / Milk & Honey Rosaries
Ray & Ann Marie Grijalba
The Joy of the Faith
Melissa Tablada
Marriage & Family Therapist / SoulCore Instructor
Mariana Pimiento
Catholic Artist / Instagrammer
Lauren Santos
When Beauty Met Truth
Rachel Bulman
Speaker / Writer
Each time you open the Rosary beads in the app, another Rosary will be logged! Discover the amazing prayer and community resources Catholify has to offer.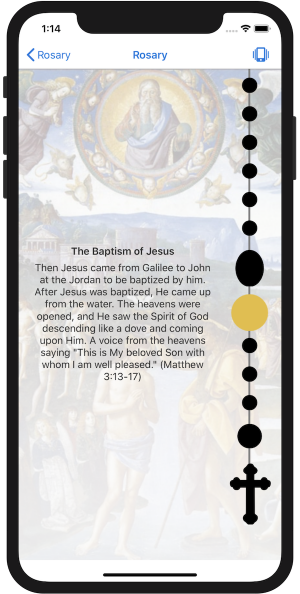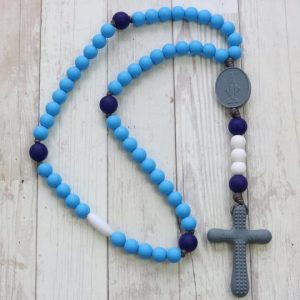 Pray with Chews Life beads
Our partner and friends at Chews Life have a beautiful collection of prayerfully hand-crafted Rosary beads for all ages. Grab yours today and keep the Rosaries coming!