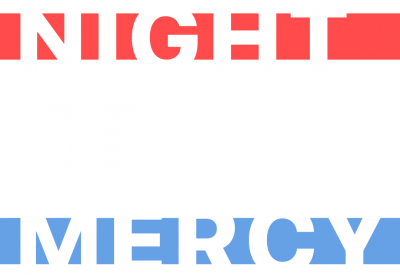 The world's first multi-location live worship nights to unite communities in the Eucharist
Mercy Nights bring our parish communities together locally, while at the same time uniting them to one another in the Eucharist. We produce everything you need to organize an at-home "watch party", or become an official host location by streaming our events at your parish.
Next Mercy Night is THIS Friday, December 10th: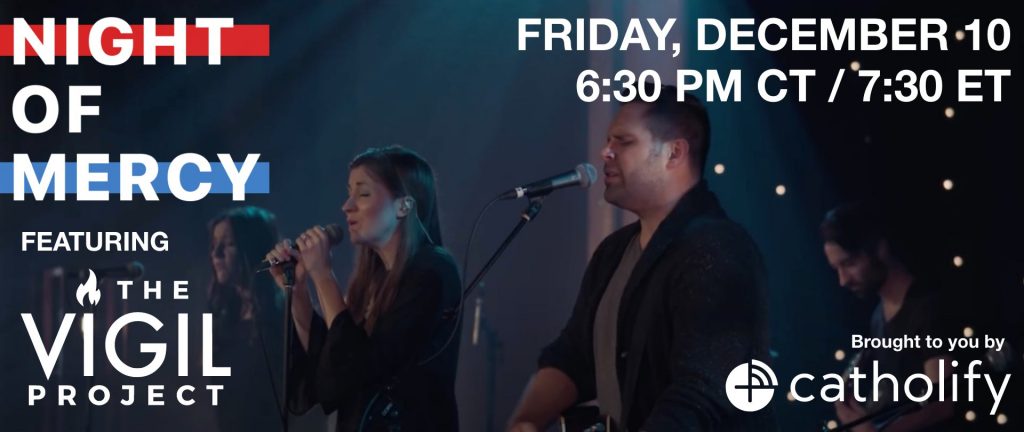 Worldwide Eucharistic Adoration with live Advent concert and keynote led by renowned Catholic musical group The Vigil Project
Free access to the live event during and after (we never charge for Mercy Nights!)
Free "Watch Party Packet" and hosting guide for how to open your home or parish this season—complete with holiday recipes, Advent resources, and more!
Join us in the free Catholify app to access the stream and all supporting materials, as well as chat live with one another! Tap this link from your mobile device to join:
Led By the Church's Leaders
We produce world-class events led by the Church's most gifted speakers and musicians to draw us closer to Our Eucharistic Lord and one another. All for free. Below are just a few of the incredible guests we've been honored to host at Mercy Night:
Register below to receive the talks for free after each Mercy Night! ⬇️
Special thanks to our Mercy Night Partners! We encourage you to check out and support these amazing channels:
All times are denoted in Eastern Standard Time.
7:30 pm: Doors open / Livestream begins
8:00 pm: Welcome message and musical set
8:30 pm: Keynote presentation
8:55 pm: Exposition of the Blessed Sacrament
9:40 pm: Benediction / Eucharistic Adoration concludes
9:50 pm: Closing remarks / music
10:00 pm: Evening / stream concludes