Thank You
A special thanks to over 8,000 participants worldwide that made this revolutionary "social consecration" experience in the Year of St. Joseph such a success. May our Spiritual Father continue to guide us!
Experience St. Joseph Like Never Before—Together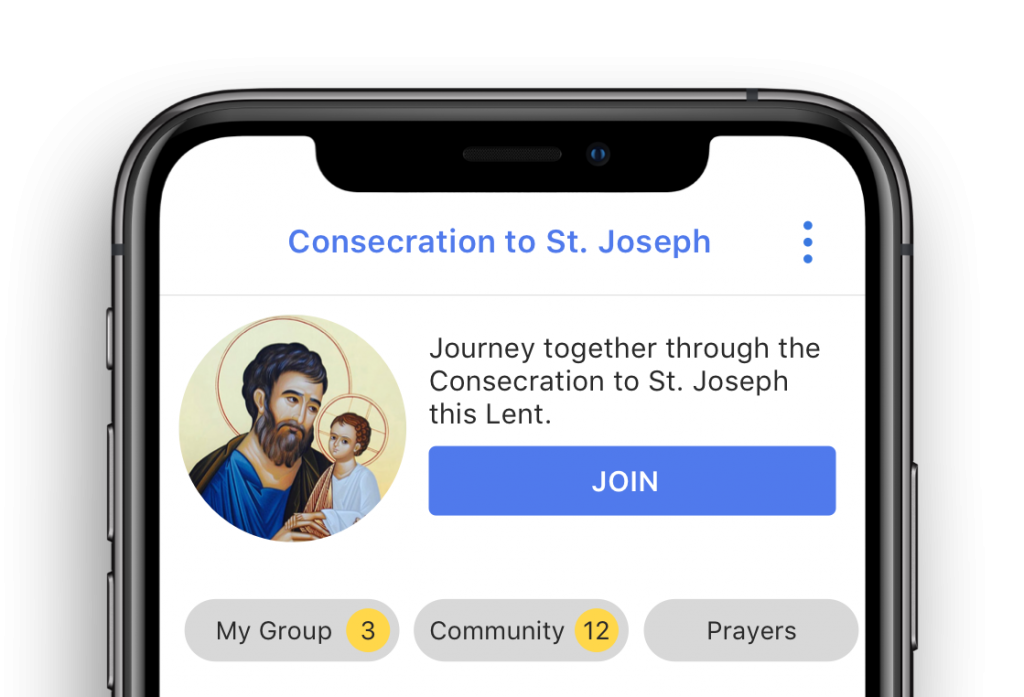 Pope Francis has declared 2021 as the Year of St. Joseph which is why Catholify has partnered with the Marians to bring  Fr. Don Calloway's Consecration to St. Joseph to us like never before in the world's first in-app consecration.
Thousands of you joined us for the last consecration, and since so many of you have asked, we'll be doing it again starting Tuesday, March 30 and ending on the Feast of St. Joseph the Worker on May 1st!
We'll also be doing this consecration in Spanish! Haga clic aquí para la página en español.