Introducing: Pilgrim Rosary
Be the first to pioneer a new kind of pilgrimage…
Campaign Success
You did it! Thanks to your support, Pilgrim Rosary is launched and live. Get your own rosary and send it on a pilgrimage around the world at PilgrimRosary.com!
Since launching Catholify three years ago, the Rosary and Our Lady have played an integral role in our mission to unify the Universal Church.
In just 3 years, we've launched numerous prayer tech initiatives, in particular our Live Rosary network, where over 2 million rosaries have been prayed and logged to date. Last year, we took this a step further by introducing our Pray-It-Forward campaign to not only pray your Rosary, but dedicate it to someone with a personalized prayer card.
This Advent, we are thrilled to announce our collaboration with Fr. David Michael Moses as we bring you Pilgrim Rosary!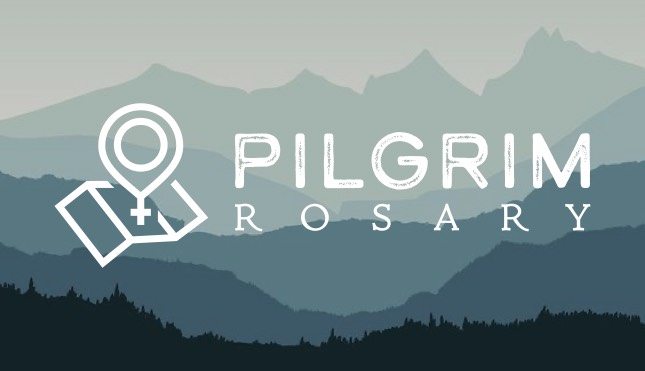 Pilgrim Rosary is a first-of-its-kind initiative to unite the world tangibly in the Rosary. Grab a one-of-a-kind Pilgrim Rosary, pray with it to become its Founder, then Pray-It-Forward by handing it off to someone else for them to do the same. Each recipient (Pilgrim) logs the name and location of prayer to be visible on the website. Set a chain of worldwide prayer in motion and see where the Holy Spirit takes it!
No two Pilgrim Rosaries are alike! What makes them unique is the custom-etched medallion with a unique QR Code identifying each set of beads. Each time someone scans the code, they log their name and location of prayer. At any point, check to see where your Pilgrim Rosaries (or anyone else's) have gone across the globe!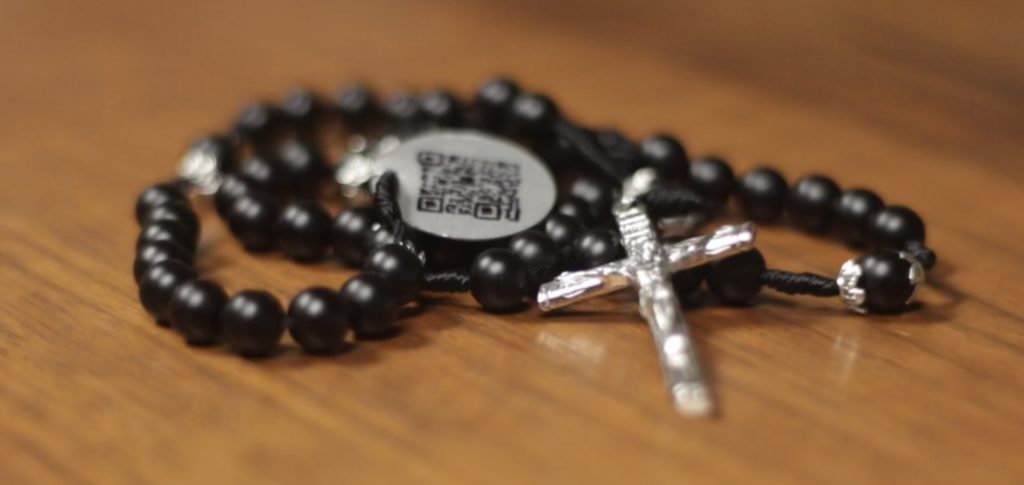 For the rest of 2022, we are offering exciting perks and rewards when you select one or more tiers from this page. Your contribution enables Catholify to continue to innovate new platforms of prayer for the Church! We encourage you to grab as many as you'd like for you and your loved ones this Advent (no order limits, but everything is first-come-first-serve).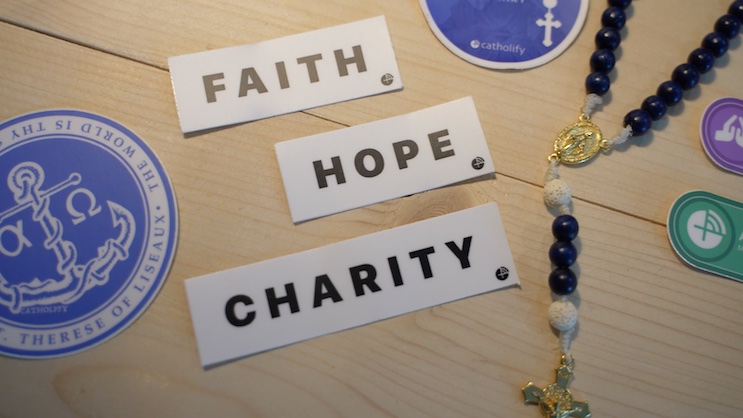 When answering the call to start Catholify at the end of 2019, none of us could have guessed a worldwide pandemic was just months away. With a mission of unifying the Universal Church through tech, it was apparent that God was preparing us for a time such as this. Here's a recap of our pilot year and what you've made possible since 2020:
Help us continue to reach souls on the Digital Continent! Support Catholify in 2022 by adding one or more perks to your cart ➡️
Help us continue to reach souls on the Digital Continent! Support Catholify in 2022 by adding one or more perks to your cart ⬇️
A very special thank you to all of our supporters who backed the project! Though this campaign has ended, you can still get a Pilgrim Rosary at
PilgrimRosary.com
!
Alma Quintero McCormick
Bernadette Buckley
Megan Kraemer
Stephen Dvoranchik
Edward Santos MD
Laurence Berg
Melissa Haas
Gary and Laney Gagnon
Audrey S Jost
Anna Radocaj
Gregory L. Neil
Brother Joseph Payne
Colleen M Tracy
Josette Horaist
Cristi Stalcup
Judith Best
Maria Angelotti
Julianne Hyma
Helen Herbst
Stephanie Rendon
Lisa Duvall
Anonymous
The Delgado Family
Rosalinda Hally
Leticia Amezcua
Dwight Roy
Michelle M Robinson
Deacon Joe Ramos
Karen Ann Ravin
Maxine Weems
Darren Nissen
Louise Mckenna
Suzanne Pontes Sarisky
Geoff Brockl
Tricia Lindemann
Maureen G Pettigrew
Lindsey Tynan
Bradley Leonard
Dawn Spencer
Norma Kay Sprayberry Patrick
Deborah Thielen
Mary Ann McLane
Janice Peters
Jackie Minor
Margaret Mary Davidson
Leilani Garza