Experience St. Joseph Like Never Before—Together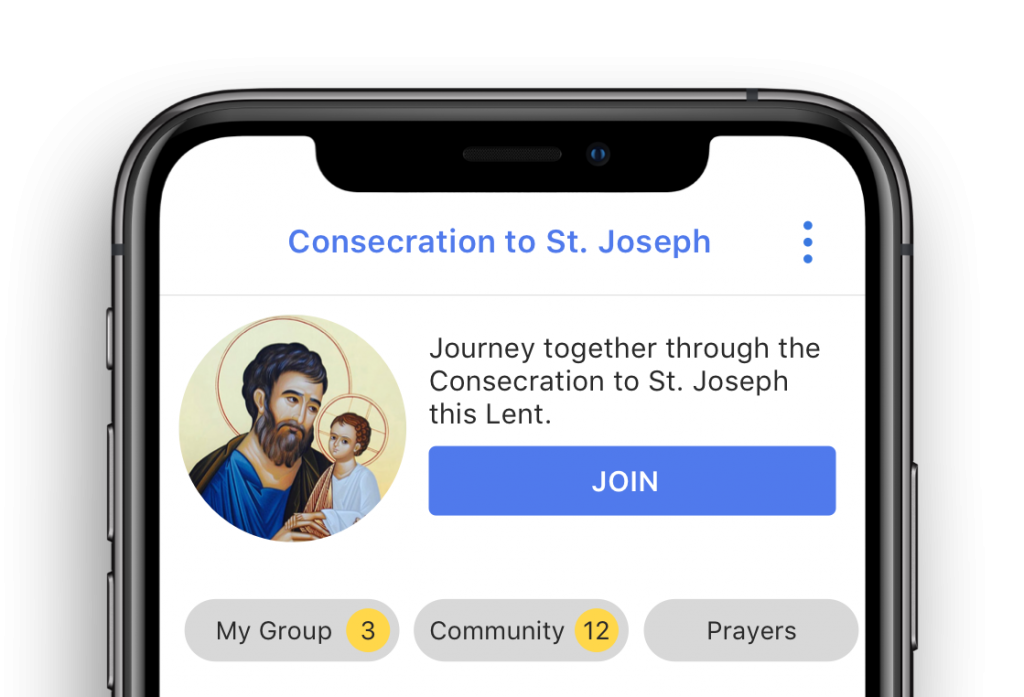 Pope Francis has declared 2021 as the Year of St. Joseph. Last year, Fr. Don Calloway published his wildly popular Consecration to St. Joseph which has been sold out almost ever since!
This Lent, we invite you to join the St. Joseph Consecration in the Catholify app! For the first time ever, invite your friends, family, or entire parish to journey with you through this powerful encounter with our Spiritual Father.
The consecration starts Monday, February 15 right before Lent, and concludes on St. Joseph's feast day March 19. Sign up below to receive everything you'll need for you and your group of any size!